FUTURA INFISSI - COVID-19 Protective barriers
Futura Infissi designed and realised a line of protective barriers that allow to isolate the public workers from Coronavirus (Sars Covid-19). Futura has immediately reacted to limit the spread of the virus and take care of the workers' health, doing its best to protect, in the first place, shops and businesses that produce or deliver services and goods of first necessity. Our barriers are ideal for bars, restaurants, pizzeria, public offices, banks, supermarkets and shops.
Protective barriers against Coronavirus are easy to install and protect the staff members working in close contact with the public from virus and bacteria. They are made of aluminium and stratified with 6mm of safety transparent crystal, plus plexiglass supports.
PROTECTIVE BARRIERS FOR TILLS
Conceived to protect the till desk workers in supermarkets, shops and all types of selling activities.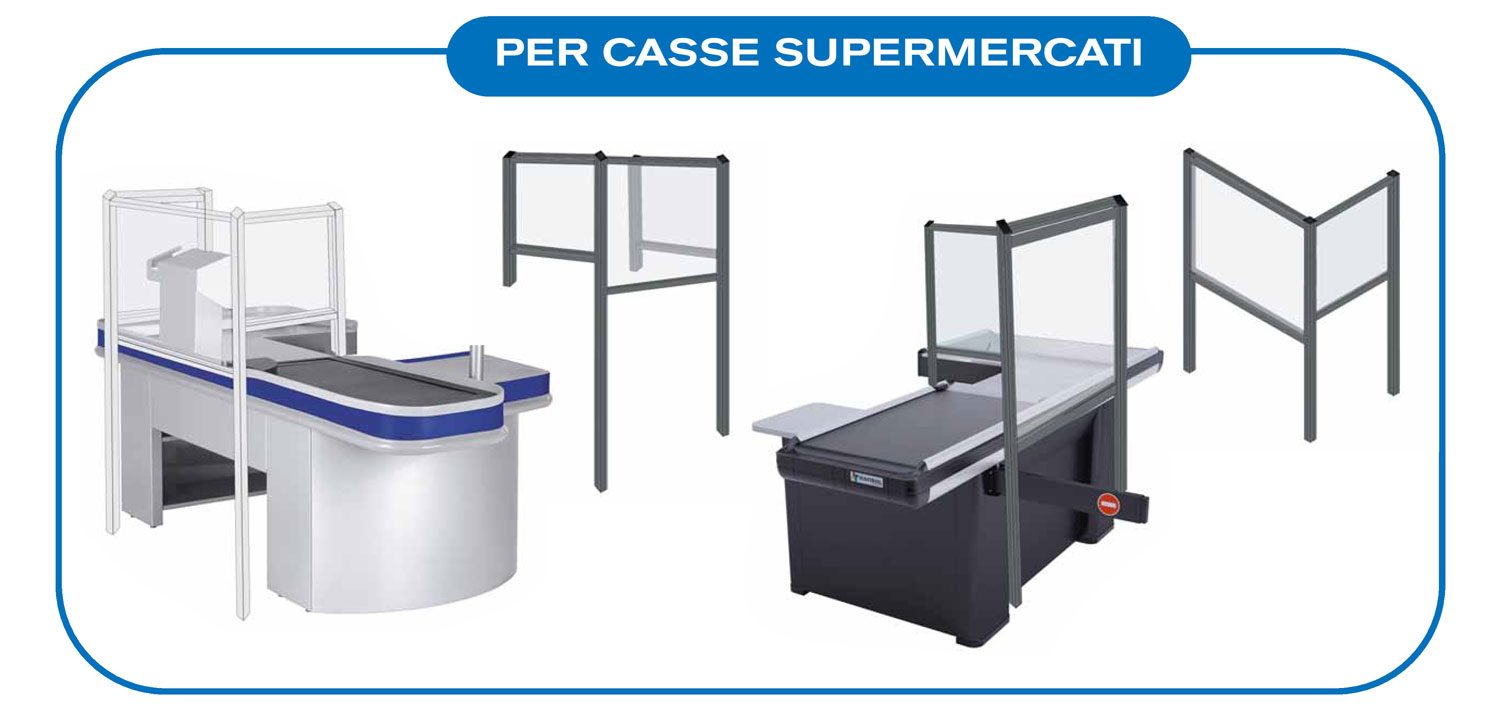 PROTECTIVE BARRIERS FOR COUNTERS
Suitable for bar, restaurants, pizzerias, public offices, banks and pharmacies.